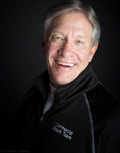 Russ Zakariasen- Owner/Estimator
I'm the guy that will come out and give you your free written estimate. I love that I can meet all of our customers & guarantee our work in person. I love being in business with my family and am so proud to be a part of this business. I truly feel we have the finest carpet & upholstery cleaning company in the state of MN.
Russ Zakariasen Jr.- Owner/President
I'm your main contact here at Commercial Steam Team. I schedule all your appointments and I make sure everything runs smoothly. I love making quality control calls. When I hear how happy all our customers are, that's when I know we are doing things right!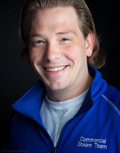 Ryan Zakariasen- Owner/Operator
Every one of our technicians is trained at the International Institute of Carpet and Restoration, and the training never stops. We provide the best service possible at every level from the workmanship to the way we treat every customer.
Natalie – Office Manager
I am so proud to be a part of the Commercial Steam Team Family. We value integrity, professionalism, and quality in order to provide excellent service. At Commercial Steam Team, we treat our customers with the highest level of respect like they are one of the family.