About Us
Hiring a carpet cleaning company is a big decision.
The right company makes your life easier and the wrong company makes your life temporarily revolve around something or someone who shouldn't be the center of your universe.
Here at Commercial Steam Team we want you to know who you will be working with.
Russ Jr. – President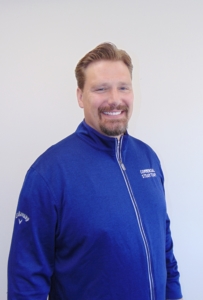 Carpet cleaning can be frustrating, but it can also be the easiest thing in the world. Getting to know who you will be working with can help ease the stress of deciding who to choose for your carpet cleaning needs. Who better to get to know than the president of the company?
Russ Jr., was born in Quincy California and raised in Burnsville, Minnesota. Athletic by nature he was the captain of the golf team for the Burnsville Braves, which later changed to the Burnsville Blaze. He attended business school at the University of Minnesota in Minneapolis and then became president of Commercial Steam Team – working with his dad and brother.
Russ Jr. can often be spotted playing golf at courses throughout the Twin Cities, though his most recent passion is pickleball. Most of his time outside of work involves his favorite activity; coaching one of the many teams his children participate in through the Rosemount Athletic club.
I sat down with Russ Jr. and asked him a little Q&A to help you get to know him better.
Q. How did you get into the professional carpet cleaning industry?
A. Like most kids I needed a summer job in High School. I started telemarketing for a carpet cleaning company in Bloomington, Minnesota. I worked at that company through my last two years at Burnsville High School and through my four years at the University of Minnesota.
Q. What do you like about the carpet cleaning industry?
A. I love the daily interaction with our customers. We have built such a loyal customer base over the years with wonderful people. They really show appreciation for the way we do business. That positive reinforcement means a lot.
Q. What was most important to you when starting this company?
A. We wanted to create an environment where we found nothing but the . This really worked well!!
Q. What is it like working with your family?
A. I truly enjoy working with my family, working toward a common goal together. We also are so lucky to have employees who feel like a part of our extended family.
---
---
Ryan Zakariasen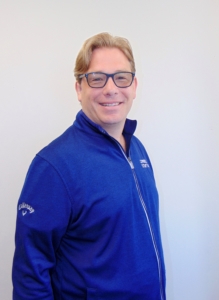 Ryan Zakariasen was also raised in Burnsville. A member of the Burnsville Blaze football team and proud captain of the Burnsville wrestling team. After a short lived college football career (Huron University, since closed), he returned and began cleaning carpet at a company with his brother Russ. Finding he had a knack for it, he continued cleaning carpets and made it his passion. My dad always told me, "It doesn't matter what you do, just do your best and you will be the best." Along with his dad and his brother, Ryan started the Commercial Steam Team carpet and upholstery cleaning company in Burnsville MN in 2003. It began as a small operation in his garage and basement and has since grown to multiple trucks and multiple great crews.
Q. Why did you get into carpet cleaning?
A. Honestly, I needed a job when I came back from college and my brother Russ had been working for a local company and I thought that would be an easy way to get a job.
Q. What do you like about carpet cleaning?
A. I like many things about it, but the main thing for me is doing different jobs and meeting new people every day. I was never the cubicle type. I also love the chance to make people happy. Exceed peoples expectations in this industry, and its like making a new friend. After 13 years of carpet cleaning, I have a lot of friends.
Q. Why quality control?
A. For most people in most jobs quality control is a necessary evil. Something they don't like doing but have to. Quality control shouldn't be about putting out fires. For me it's a chance to boost my spirits when I'm having a tough day. My guys have never let me down. I know I can count on a happy person at the other end of the line when I call each and every customer the next day. I ask a lot of them but my guys are as idealistic as me. I'm glad I can count on them and know they will do as great a job as if I had done it myself.
Q. What was/is most important to you when starting this company?
A. I was an employee for years watching the good guys get the short end of the stick. Those that made the most waves got the life vests while the rest of us were expected to tread water, since they knew we could. I don't like anything that's unfair. I'm an idealist and I think the best should be rewarded the most and the worst should find somewhere else to work. I have worked alongside my guys and will continue to do so. I respect my team because they deserve it; if they didn't, they wouldn't work here. At my request, we decided on day one that we would share 10% of our profits with our employees so they could directly reap the benefits of their hard work. It is inspiring to see the pride a man takes in his job when he has a stake in its success.
Q. What is it like working with your family?
A. I've heard it said that working with family is hard. In this case I know for a fact that there is no one better at their individual job and responsibilities than the Old Man (my dad Russ Sr.) and my brother. It's not easy to keep up with guys like them, but trying to do so has pushed me farther than I ever expected to reach. It's a cliché but they are my two best friends in the whole world.
Russ Sr. – Now Happily Retired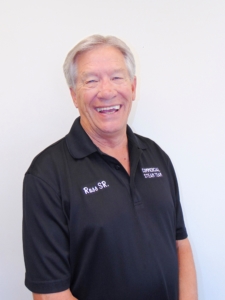 Raised in Hopkins Mn, 40 years ago Russ married a beautiful Hopkins native and elementary school teacher named Lynda.
Russ has had a varied work life since he was a child. He has done everything from ski instructor to gold miner, landscaper to stock broker. He has finally sat still in Burnsville MN for the last 13 years working with his two sons, Ryan and Russ.
Russ has a passion for the sport of Golf and has won many tournaments and club championships. Belonging to Northfield Golf Club, "Zak", as he's known at the club, has found the friendships and competition that he has always been looking for. Having found places that he truly belongs in both his social and work life he is bursting with joy!
Here's a little Q&A to get to know him better.
Q. Why did you get into the carpet cleaning industry?
A. My two sons were working in the industry and I thought what greater dream could a proud papa have then to work side by side with my children.
Q. What do you like about the carpet cleaning industry?
A. I like that I can see the results on each job when we are done. There aren't a lot of industries that have such tangible results.
Q. Why commercial estimating?
A. I do all the estimates because that is the best opportunity to meet and get to know every customer.
Q. What was most important to you when starting Commercial Steam Team?
A. That we treat every customer and every employee with respect and honesty.
Q. What is it like working with your family?
A. It is by far the best work experience I have ever had.
In a side note, Russ would pay our employees out of his own mortgage when we didn't even have enough money to pay ourselves. I hope every client sees him for who he is, one of the "good guys".